XYZ Reality
An engineering-grade augmented reality solution, enabling construction teams to accurately position 3D holograms onsite before building begins.
XYZ Reality plans to revolutionise the future of construction, through the development of their Augmented Reality (AR) software platform and hardware. Their AR helmet uses a visor to overlay 3D plans on to real construction sites, providing millimetre accuracy, which is unprecedented in the industry.

The construction industry currently uses laser scanners to check for accuracy once the build is complete. This can only identify errors post-build, leading to rework that costs the UK construction industry alone around £12 billion a year* in additional costs and delays.
XYZ Reality's product enables construction to be checked against plans in real time. An early-stage customer was able to reduce the volume of re-work required on their latest project from more than 200 incidents to just eight. XYZ Reality's first target markets are in complex build environments, such as data centres and pharmaceutical manufacturing.
*The Impact of rework on construction & some practical remedies report, August 2012.
Why we like it
The construction industry historically has been slow to change, using 2D models to plan and inspect construction work for many decades. This is changing, with COVID 19 accelerating the need to adopt new and interesting technologies.

XYZ Reality has a two-pronged route to market: clients of construction projects who request the use of this technology in their build contracts, and contractors who will use the technology. Both enable the cost (and expected savings) to be built into the contracts at the outset, securing revenues for the life of each project.
XYZ Reality has built a very strong team and sales pipeline, including a contract with a household name technology firm to use their product across their data centre building contracts.

What our fund managers say
"We are incredibly excited to be backing XYZ on their mission to reinvent the construction industry.
The team have made exceptional progress with their technology and business to date and we are very much looking forward to XYZ taking the product to new heights in this next phase of their journey."

Rebecca Hunt, Partner, Octopus Ventures
Who we are backing
XYZ Reality is the brainchild of David Mitchell, a former architect and son of a builder. His years of experience on construction sites showed him the problems that come with converting 2D drawings into 3D projects.
This company example is for illustrative purposes only and is not an investment recommendation.
More companies we've backed
First invested: December 2021
Biofidelity
Early cancer diagnosis can save lives. Using revolutionary genomic analysis, Biofidelity has developed precise diagnostics for early detection of cancer and genetic mutations.
First invested: November 2021
HURR
There's no place for fast fashion in a sustainable future. HURR is changing the behaviours of fashion lovers everywhere, by making high-quality pieces available to rent rather than buy.
First invested: November 2022
Cobee
Employee benefit schemes have become essential as companies battle to attract the best talent. Cobee provides seamless benefits management for businesses and a flexible platform for employees.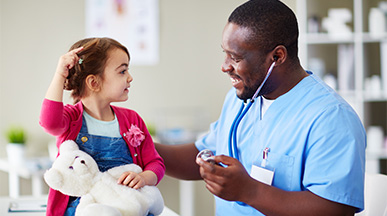 First invested: December 2022
Little Journey
Undergoing a healthcare procedure can be a daunting experience for anyone, especially for a child. The Little Journey app helps put children and families at ease by using immersive and interactive content.
First invested: November 2021
Kleene
An AI driven platform that allows companies to easily manage their data in a fast and scalable way.
First invested: January 2022
Vira
Combining data, clinical best practice and behaviour change to solve health and quality-of-life problems that affect billions of women worldwide.