Scott Stevens
Head of Recruitment and Acquisitions at Quilter
The research suggests indicates that the advice gap is set to widen. Does that chime with what you're seeing?
I would absolutely agree. We're not replacing the advisers at a rate that's actually going to make a significant enough impact on the attrition rate. And of course, it's important to recognise that these individuals aren't leaving because they don't like the jobs they're doing. They're leaving because they want to retire.
At Quilter, we're looking at about 100 individuals this year that will graduate from our financial adviser school. SJP is the other one doing it at scale, and maybe it has 150 to 200 individuals which will come through the various different schools they have. And outside of that, you've probably got Openwork, and then of course people self-studying. But even at that greater level, maybe we get to as an industry 600, maybe 700 joining the industry each year.
Why do you think more people aren't attracted to financial advice as a career choice?
Perhaps people who haven't been involved in financial services remember a bygone era of yesteryear, where it was a highly pressurised, white-sock sales brigade, who phoned me up because I needed a bit of life insurance. And they kept phoning until they got a yes. Those days, honestly, they disappeared over 15 years ago. But I think an older generation still remember that, as in the parents. That means a career as a financial adviser in their mind might not be seen as reaching the higher echelons of society, in the same way as an accountant or a solicitor. Even though many financial advisers will be better off than most of the high street solicitors that exist today. That perception among parents might then affect how parents promote that to their children.
We need a rallying cry to encourage more people to join the industry, and there also needs to be a mindset change amongst parents of encouraging more people to go into financial advice.
Do you think more people would join the industry if we could shift those perceptions?
I would argue that many high achieving students are sleepwalking into a career that their parents said, that's a safe one, go for that. Rather than actually asking questions about the role they want and considering all their options.
And if you were to ask someone to write down, what would you like in a career? They might say "I don't want every day to be the same. I don't want to have to stay in an office all the time. I'd like to be able to carve a bit of my own time", particularly for those looking after children. "I'd like to meet lots of different, interesting people". Suddenly, you're finding you're ticking lots of boxes that say you're ideally suited to becoming a financial adviser.
Is maths proficiency as important as some people seem to think?
So, a lot of the value of a financial adviser isn't that they have to be a whizz with maths. It's actually in accessing the solutions and the behavioural science around holding clients' hands when things get a bit rocky. That's more about being very sociable, the softer skillsets they can develop, as well as the products and solutions that tend to be researched by other people who are experts.
Can you tell me a little bit about the initiatives that Quilter are running to attract the next generation?
1) Work experience programme
We are actually just about to start on our work experience programme. It's aimed at 17 to 22-year-olds. And we'll be actively out there promoting financial advice to Lower Sixth and Upper Sixth students, as well as early university students. Really bringing it to life
I will usually finish with a 35, 40-minute talk around what is the City and what is in financial services. But anybody who's doing an arts degree suddenly dismisses it and says "it's not for me". Whereas actually, most of those doing those arts degrees would lend themselves very well to being a financial adviser. So, a lot of it is about education and demystifying what is a financial adviser really does.
We've already identified 20 universities that we're looking to actively partner with. The programme starts off as a week, and then for those that enjoyed it and want to learn more, they could then apply for another month's worth. The hope being that if someone had attended both, at the point they graduate, they already have a good idea of what the industry is like. We'd then have a readymade stream of the brightest and the best students who would be coming through and joining us.
Clearly, the programme will now have to be digital-only for the time being, but that does mean we can open it up to more people. The programme will offer a combination of an insight into what a role looks like in financial services, and a bit of background about the industry. As part of that, you will get 13 discrete 30-minute interviews with people who are doing everyday jobs at Quilter. They will see somebody from marketing, somebody from sponsorships, a financial adviser, a paraplanner, etc.
Obviously if we can make this a success, we can do it every year, and it's very scalable.
2) Enabling financial advisers to become local champions
Something else we are looking at is creating assets that we can give to our 3,800 financial advisers that enables them to give careers talks in their local schools. That might be video footage and other collateral that means they can go and do something philanthropic in their local communities, while also championing the industry.
3) FSRE Financial Service Regulations and Ethics (FSRE) online course
Finally, we are now offering our FSRE course, which is the first part of your Level 4 qualification, online for free. We already do a lot of distance learning within our financial adviser school, but this is online tuition with dedicated training. Our hope is that it will encourage more people to cut their teeth, try the first part and see if it's for them.
How important would you say that technology is when it comes to closing the advice gap?
Closing the advice gap can't just be about the number of advisers, you need understand what's going on effectively beneath the water level.
Technology is hugely important, and there is huge disparity in the general production levels between one adviser and the next. Because some advisers might be spending the vast majority of their time filling in paperwork and crossing 'T's and dotting 'I's, as part of due diligence and the regulatory requirements. Instead of actually actively getting out there and genuinely advising people.
I do believe there are tools that will enable financial advisers to become more productive. An example of that would be within our network, we have a dynamic fact find. So, if I'm keying in facts and figures it will start to prepopulate suitability letters with standard paragraphs. That way you are not having to make extensive notes, because you can say, I'm just noting down when the client said something relevant or interesting. But there's a question as to how we can deliver that to the wider adviser population to make them more efficient.
The other challenge is cost. If you had someone with less than £100,000 of investable assets, they would struggle to find an adviser who'd want to service that. Because most of those financial advisers will charge between 0.5% and 1% as an advice fee. In order to make that worth their while, they want to earn between £1,000 and £2,000 a year from that client.
That's also because of the cost of their professional indemnity insurance is reflected in how much advice they give. And if they go lower than that, they're starting to consider, "is this worth my time?". But surely there's a digital solution for some of this, that's readily made to plug the advice gap. And I think one of the solutions we have to look at is hybrid.
Part of that hybrid solution is about guided architecture. There's definitely consumer demand here, because whether you've got £500 or £500,000, that's important to you. This isn't an "I'm rich and therefore I deserve better financial advice". This is if you've managed to save and invest any money, it's significant for that individual.
Financial planning takes a lot of effort and it's full of jargon, but you can understand it at a basic level. So, I do think that there's the opportunity to produce lots more educational videos for people who are prepared to go on a journey. I think you could create architecture that says, "are you looking for a pension? Are you looking for an Isa?", for example. Then you start to understand what product set you need.
So, we need to build the support structures, the videos, and education, but we should also that recognise somewhere along that journey, people will want to press a button and talk to somebody real. That's where I feel there is an opportunity for hybrid advice, and we can service many more people through video and telephone conversation, which we have learnt is possible this year.
However, the challenge is that if I'm now advising someone like this, and it's only for a small amount of money, what are the annual suitability reports and all of the paperwork that's surrounding this client? That's a real problem to me. So that's something we need to solve as an industry working with the regulator.
The regulations aren't there because they're just trying to be awkward, they're there to protect consumers. Because we have the technology and we have the wherewithal to do it. What we don't yet have is a really collaborative environment that says, let's get there together.
That's how I would start to solve it. You need some aspect of hybrid, which is about creating tools and making advisers really efficient, as well as the ability to deliver ongoing advice for a price tag that makes sense for the adviser. That has to involve some form of guided architecture, and less ongoing supervision of their plan.
What else could we do to close the advice gap?
In order to facilitate more face-to-face time, more client contact time, you start to look at what's the ratio of support staff to each adviser. So, I think another big part of the solution is actually to look at their administration and support functions, such as paraplanners.
There is a genuine career for paraplanners, and that does entail not becoming a financial adviser, and not all paraplanners want to become advisers either. Some paraplanners do an awful lot too. They will get the fact find from the adviser and create the plan themselves and just hand it back to the adviser.
We are currently working with some of the governing bodies around looking at a paraplanner qualification, because I think it's important that we also increase and use the same standards of what mean when we say paraplanner.
Sign up to our market insights
Sign up to receive views and insights on the adviser market and tax efficient investments.
Introduction
The advice gap looks set to grow substantially – with significant implications for the financial advice profession.
Chapter 1 – Why the advice gap looks set to grow wider
Learn why the advice gap looks set to grow wider and why outdated perceptions of the profession are making recruitment more difficult.
Chapter 2 – Raising awareness of financial advice as a career
This chapter outlines how we can attract the next generation of talent as well as the significant commercial benefits of doing so.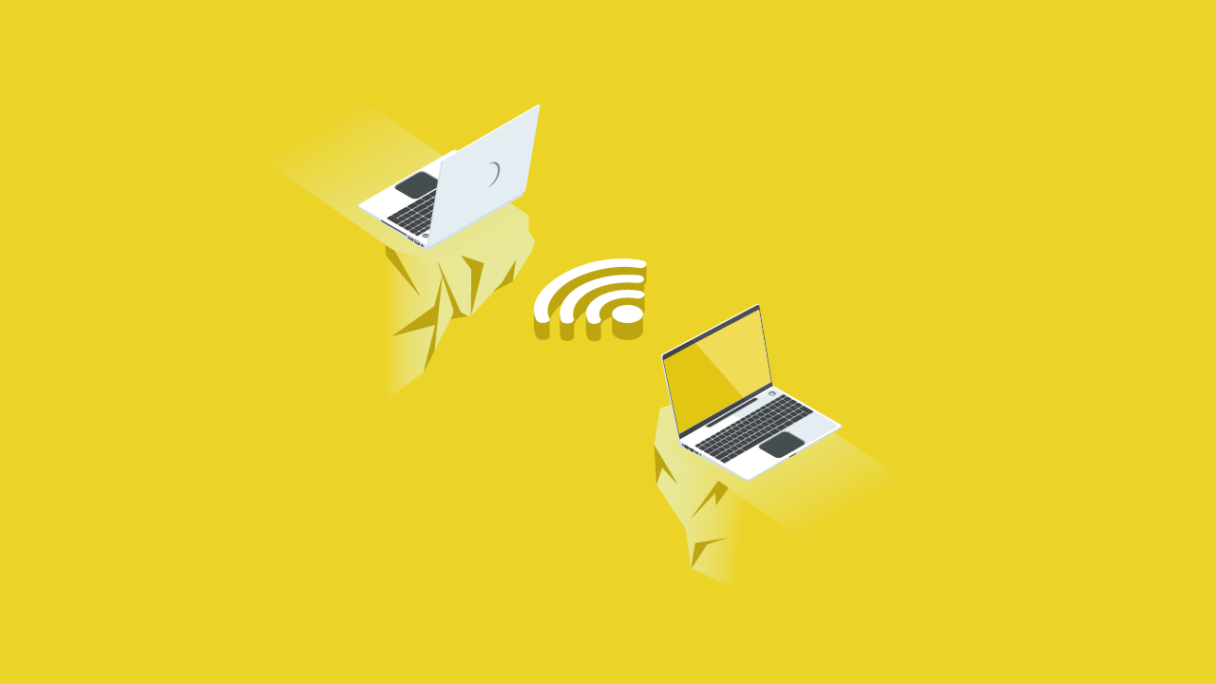 Chapter 3 – Harnessing technology and new ways of working
Technology has huge potential to help close the advice gap, but where should you start, and what are the barriers that still need to be overcome.
Contributor profiles
Still want more? Here you can find extended conversations with some of the report's contributors.
Related Insights
14 May 2020
Hear from Strategic Partnerships Manager Charlotte Fairhurst on how to set yourself apart when establishing professional connections.
Want to find out more?
Contact us to find out more about our institutional offering.